FIFA Futsal World Cup 2021 Betting Tips & Predictions (September 12 – October 3)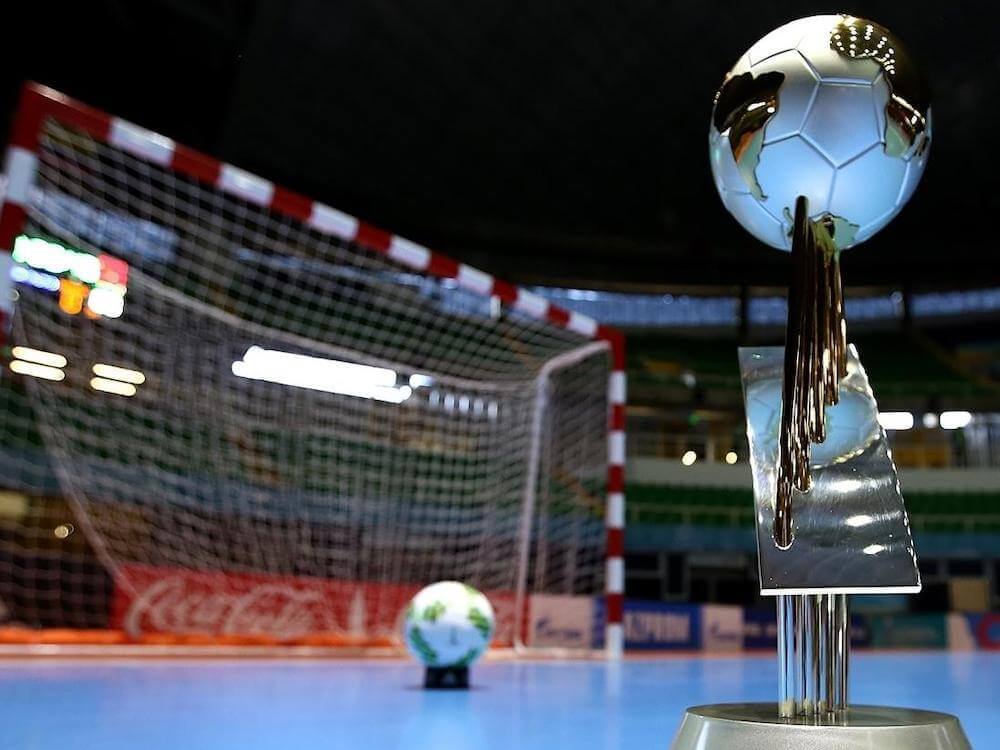 Excitement is brewing as the much anticipated 2021 FIFA Futsal World Cup draws nearer. The tournament is scheduled to run between September 12th till October 3rd. For the first time in history, Lithuania will be hosting the contest, and plans are set in place to ensure it turns out to be a success.
In this post, everything you need to know about the upcoming FIFA Futsal World Cup 2021 tournament will be looked at extensively.
History of the Tournament
As you may already know, this edition is the 9th edition of the tournament. It is held once every 4 years, and the first edition was in 1989, in which the Netherlands was the host. Currently, the number of teams participating is set at 24 teams.
However, before 2008, things were run differently. Before 2008, only 16 teams were allowed to participate in the event. The first contest had 6 teams from Europe, 2 from Africa, 3 from South America, 2 from Asia, 2 from North and Central America, and 1 from Oceania. Since 2012, the number of participating teams has increased to 24. They are split into 6 groups, with each group containing 4 teams.
FIFA Futsal World Cup 2021 Odds – Bookmaker's Favourite
In this aspect, you will be looking at the bookies' 2021 FIFA Futsal World Cup odds to win the tournament. According to odds on top betting sites, there are 3 main favourites: Brazil, Spain, and RFS.
Brazil (10/3)
As per the FIFA website, for the 9 times, this tournament has been held since its inception, Brazil has won it 5 times (1989, 1992, 1996, 2008, 2012). Their performance so far in other editions explains why they are considered top favourites to win.
Spain (5/1)
Spain has won this tournament twice out of the 9 times this competition has been held. The 2 times they topped as champions were back-to-back in 2000 and 2004. Ever since they have gotten close to winning severally but are yet to go all the way. Given their records, it explains they would be rated the second favorite to win the tournament.
Russia (6/1)
Russia is considered the third favorite to win the Futsal World Cup. Russia has relatively not had an impressive run in its 6 World Cup appearances. However, it switched things up in the last World Cup, where it fought until it secured the runner-up position after losing to Argentina in the final. With such an impressive performance in the previous World Cup, it is explainable why it would be rated highly to win this time around.
The bookies' favourites discussed above put things in perspective on the possible winners of the 2021 Futsal World Cup. If you are into futsal betting, explore wagering promotions that most sportsbooks offer on this upcoming tournament.
Past Winners of the Tournament
The FIFA Futsal World Cup has been held 9 times. The competition is held once every 4 years, and for the 9 editions it has been held, there have only been 3 winners. Here are the 3 past winners:
Argentina has only won the tournament once, which was in 2016.
Brazil has won the FIFA Futsal World Cup 5 times in 2012, 2008, 1996, 1992, 1989.
Spain has won the tournament twice, which were in 2004 and 2000.
Date and Place for the Event
The event is scheduled to be held between September 12th till October 3rd. The matches will be played in the 3 major areas in Lithuania: Kaunas Arena, Klaipeda Arena, and Vilnius Arena. Explore the wide range of live stream services available online to catch up on the action if you can't make it to the venue.
Top 3 Expert Picks for 2021 Futsal World Cup
Here, we will be giving you 2021 Futsal World Cup betting tips and predictions. These will come in handy if you are considering placing a bet on the Futsal World Cup 2021. Here are our top 3 favourites to win the tournament this season:
Brazil (10/3)
Brazil has proven time and time again that they are top contenders as far as the final Futsal World Cup is concerned. Since the FIFA Futsal World Cup's inception, Brazil has either ended as a winner or runner-up. So far, their worst year was in 2016 where they didn't even make it to the top 4. This new season, we are looking at the old Brazil to make a comeback and show these other teams how it is done.
Spain (5/1)
Spain is the second-highest all-time winner of the FIFA Futsal World Cup, and it is no coincidence they are even rated as second favorites by bookies to win. Despite not coming tops in the last World Cup, they won the 2016 European Championship, their 7th triumph). The Spain National Futsal Team is a force, and we expect them to bring the heat in this coming World Cup.
Argentina (25/3)
The Argentina National Team are the defending champions of the World Cup, and there is every possibility they will run on that high to come top in this coming World Cup.