2021 NBA Draft: Betting Tips & Predictions (July 29)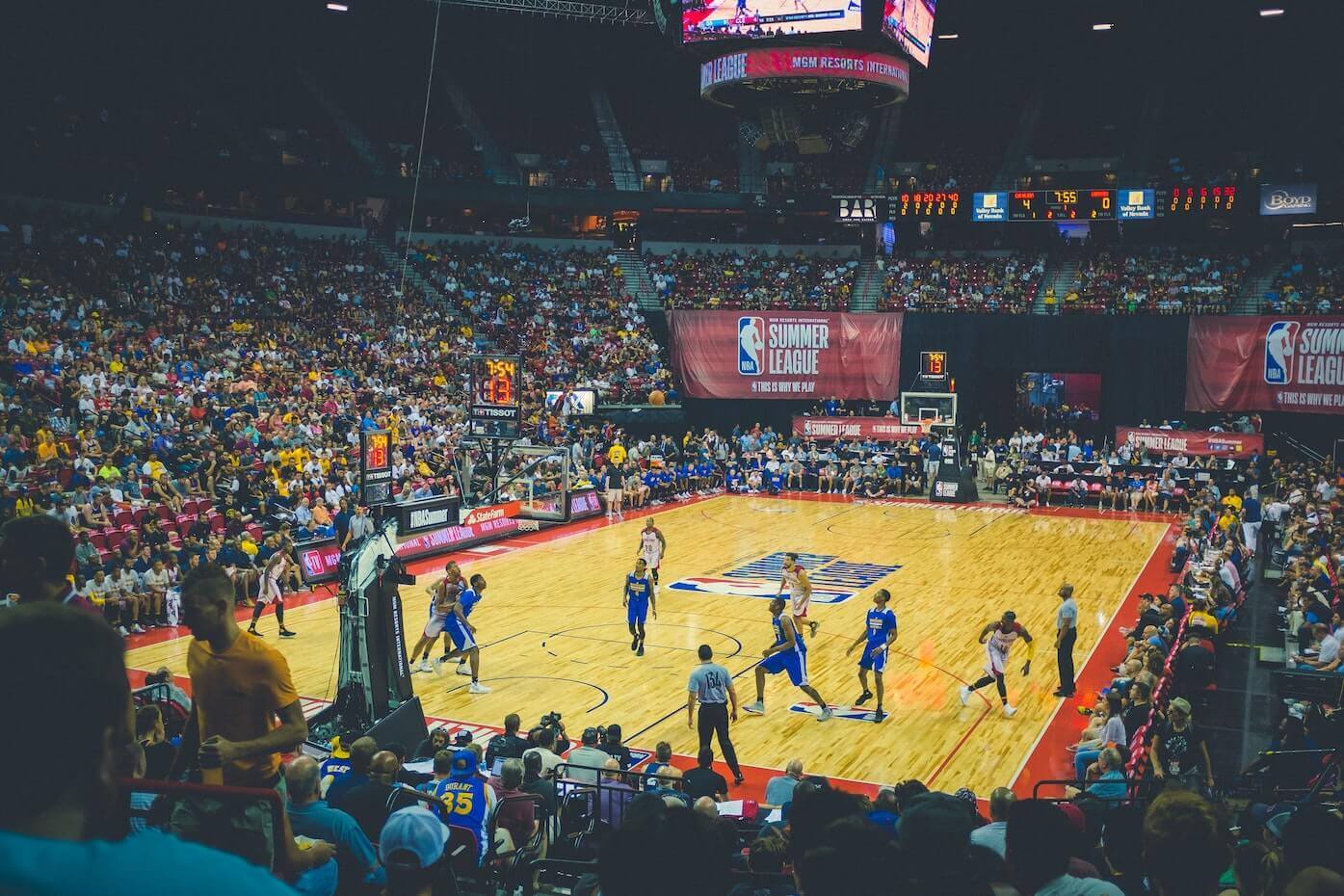 The 2021 NBA draft will be held on the 29th of July at the Barclays Centre in Brooklyn. It is the 75th edition of the NBA draft, and there is a lot of hype surrounding the event.
2021 NBA draft betting odds favour Cade Cunningham to be selected with the 1st pick by the Detroit Pistons. 2021 NBA draft online betting has begun in full flow on most
NBA betting sites
as wagers start to pour in from all around.
2021 NBA Draft Betting Picks
NBA draft betting on the 1st pick this year is relatively safe, with Cade Cunningham unanimously expected to be picked before anyone else. The rest of the order is anyone's guess, and there lies the opportunity to win big. Betting on the NBA draft isn't as easy as it sounds, so here is some expert opinion to help you get started.
A 6'8″ point guard doesn't sound as exciting as it should, given Ben Simmons' recent performances, but Oklahoma State's Cade Cunningham possesses a very different mindset. Scoring over 20 points per game in college while shooting 40% from three, Cunningham is very much the offensive force the Detroit Pistons would love to build around. The odds suggest that the NBA draft betting for the 1st pick should be placed on Cunningham.
Rockets fans have been dreaming of a Jalen Green-Kevin Porter Jr. backcourt for weeks now, and they should see that turn into reality soon. Green's nature of explosive scoring means he shouldn't find it difficult to translate his game into the NBA. The 6'5″ shooting guard can also slide into small forward in the modern NBA if need be. NBA draft lottery betting odds have Green as the odds on favourite as well.
There has been chatter claiming that the Cavaliers are willing to move on from guard Collin Sexton if Jalen Green becomes available at number 3. But, after spending their last three lottery picks on guards, it is time for the Cavs to test their luck out on a big man. At 7'0″, Mobley is a skilled center on both ends of the floor, which can also help stretch it. 2021 NBA draft online betting sites have Mobley favourite to be selected third.
Jalen Suggs – Toronto Raptors (odds: -175)
With Kyle Lowry entering the twilight of his career, it is time for the Toronto Raptors to find his long-term replacement. 6'4″ point guard Jalen Suggs showed he is capable of doing a little bit of everything in his time with the Gonzaga Bulldogs, and he shouldn't take long to adapt to the NBA level at all. Betting odds for NBA draft 2021 heavily project Suggs to land with the Raptors.
Jonathan Kuminga – Orlando Magic
6'8″ forward Kuminga is one of the riskier picks in the lottery. He made only 39% of his field goals while shooting 25% from 3 for the G League Ignite. It is his tremendous upside, though, that has teams so interested in betting on the Congolese. Magic aren't going to contend any time soon so that they can be more patient with Kuminga's development than most other teams.
Scottie Barnes – Oklahoma City Thunder
Like Orlando Magic, the Oklahoma City Thunder, too, have all the time in the world to bet on a player's upside. Scottie Barnes' defensive potential is tremendous, and while his offensive stats leave much to be desired, his defense is enough to get him picked at number 6.
Moses Moody – Golden State Warriors
While the prediction is that the Warriors will do everything they can to involve this pick in a trade that brings Stephen Curry and co. immediate help, if one isn't readily available, they can bank on 6'6″ shooting guard Moses Moody to contribute right away. Moody's 6'11" wingspan with his shooting ability means he can be developed into a solid 3 and D player in the near future.
James Bouknight – Orlando Magic
Back on the clock, the Orlando Magic might want to pick up a scoring guard at the second time of asking. 6'5″ shooting guard James Bouknight has a deep bag of moves to score the basketball and has done so with decent efficiency at the college level. He boasts healthy stats of 19 points and 6 rebounds on 45% shooting.
Franz Wagner – Sacramento Kings
The Kings are desperately trying to get back into the NBA playoffs with de'Aaron Fox leading from the front. With last year's lottery pick Tyrese Haliburton proving to be a huge hit, the Kings are hoping their next bet pays off as well. 6'9″ forward Franz Wagner possesses a very interesting combination of defense, shooting, and playmaking that the Kings could do with.
Davion Mitchell – New Orleans Pelicans
According to many experts' predictions after winning the title with Baylor, scoring guard Davion Mitchell is the most 'NBA-ready' player in the draft. Making more than half of his field-goal attempts in college, Mitchell is as efficient as a guard can be. Aged 22, Mitchell is best suited to help Zion Williamson from the word go than any other player in the vicinity of the 10th pick.
How to Bet on NBA Draft in 2021
The most common way to bet on the NBA draft is to place a proposition bet. Here, one has to bet on a specific player being picked with a particular number of picks. Generally, people wager on the first pick. For example,
Who will be selected first overall in the 2021 NBA draft?
Cade Cunningham (-10000)
Jalen Green (+160)
Evan Mobley (+160)
On this occasion, a successful bet of $10,000 needs to be placed on the odds on favourite (Cade Cunningham) for a $100 profit. If $100 is wagered on either of the underdogs (Jalen Green or Evan Mobley) and they do indeed get picked first, a profit of $160 is made.
Top NBA Draft Picks in Recent Years
Like regular people participating in betting on the NBA draft, franchises also make decisions regarding players and gamble on their upside after evaluating the numbers. Sometimes, the risk pays off, while the players turn out to be a bust on other occasions. Here are some top draft picks from recent years.
Anthony Edwards (Minnesota Timberwolves, 1st pick in 2020)
LaMelo Ball (Charlotte Hornets, 3rd pick in 2020)
Zion Williamson (New Orleans Pelicans, 1st pick in 2019)
Ja Morant (Memphis Grizzlies, 2nd pick in 2019)
Deandre Ayton (Phoenix Suns, 1st pick in 2018)
Luka Doncic (Atlanta Hawks, 3rd pick in 2018)
Trae Young (Dallas Mavericks, 5th pick in 2018)
Utilise our expert tips and predictions to place your bets today!
Frequently Asked Questions
What does 'moneyline' mean in NBA betting?

A 'moneyline' wager is the most straightforward bet one can make. It simply deals with who is selected with a particular pick.

How does one read the odds attached to moneyline bets?

The favourite to be selected will have negative moneyline odds. The number shows how much one would need to bet to win $100. For example, consider the odds for the first selection.

– Cade Cunningham (-10000)

– Jalen Green (+160)

It means that to win $100, one needs to successfully place a bet of $10,000 on Cade Cunningham to be selected first. If one bets $100 on Jalen Green to be chosen first, and that ends up happening, the bettor is awarded a profit of $160.

Where can one gather insider information on the 2021 NBA draft?

Twitter is a good source of information regarding all things NBA. Adrian Wojnarowski and Shams Charania are 2 credible sources.