Corner Betting Strategy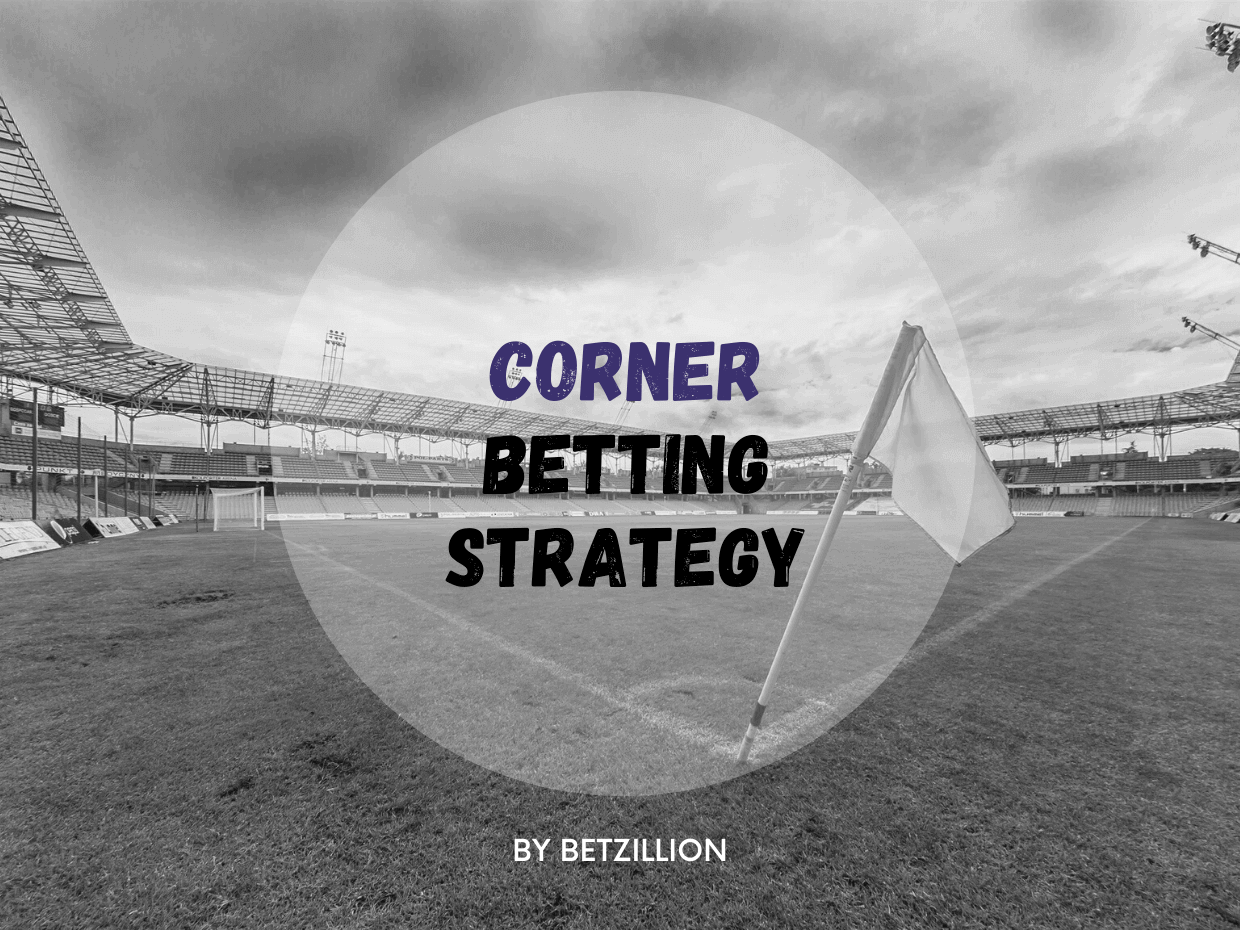 Corner betting is a strategy that both amateur and veteran bettors should adopt in soccer wagering. This technique of placing bets proves to be a more stable market. Most soccer tournaments or leagues have great corners. Most matches may end in corner stats of 13-21 or close, which is significantly high.
Bettors take advantage of soccer by wagering on corners because there's always a high chance of winning stakes. It may be essential to note the teams or leagues that record high percentages of corners in every match. This article provides helpful information about the steps to the corner betting strategy.
What is Corner Betting?
Corner betting is a strategy that involves selecting a team that ends up winning the most corners during the game.  As a bettor, the corner betting system allows you to do more than predicting the total number of corners in a specific soccer match. Bettors can also wager on which half of the game will have the highest number of corners.
Depending on the sportsbook, punters may also have the chance to bet on the team that reaches a certain number of total corners first. For this reason, selecting a reputable bookie is imperative when using this strategy. You should also learn more about developing the best corner better betting strategy.
Corner Betting Markets
Corner betting markets are available in different reputable bookies like Ladbrokes or Paddy Power. Selecting the appropriate corner betting market is essential and straightforward, but you need to understand the game. One of the most basic or fundamental corner betting markets is wagering on the total number of corners won by the two teams in a soccer match.
Sportsbooks typically set a limit on their site for corner kick betting. For example, a bookie may decide to fix a limit of 10.5 corners. Hence, your wager will depend on whether you think there will be fewer or more corners than the pre-set value (10.5). Note that the winning results have a limit of two selections because a team cannot get half a corner.
Another significant example of a corner betting market is also the 1st/2nd half corners. In this market, the punter needs to wager on the overall number of corners in the two different halves of the game, instead of after full-time.
As a new or expert bettor, you may also participate in the corner match bet. This type of market involves wagering on the team with the highest number of corners. For the match bet, you can decide to select a tie. Other common corner betting markets include corner handicap betting, corner race, fast/last match corners, or the recent multi-corners.
Best Corner Betting Strategy
The most effective technique for winning corner bets is by understanding the available strategies and selecting which works best. Since wagering on corners is an interesting market to take seriously, it's imperative to know more about the different possible strategies.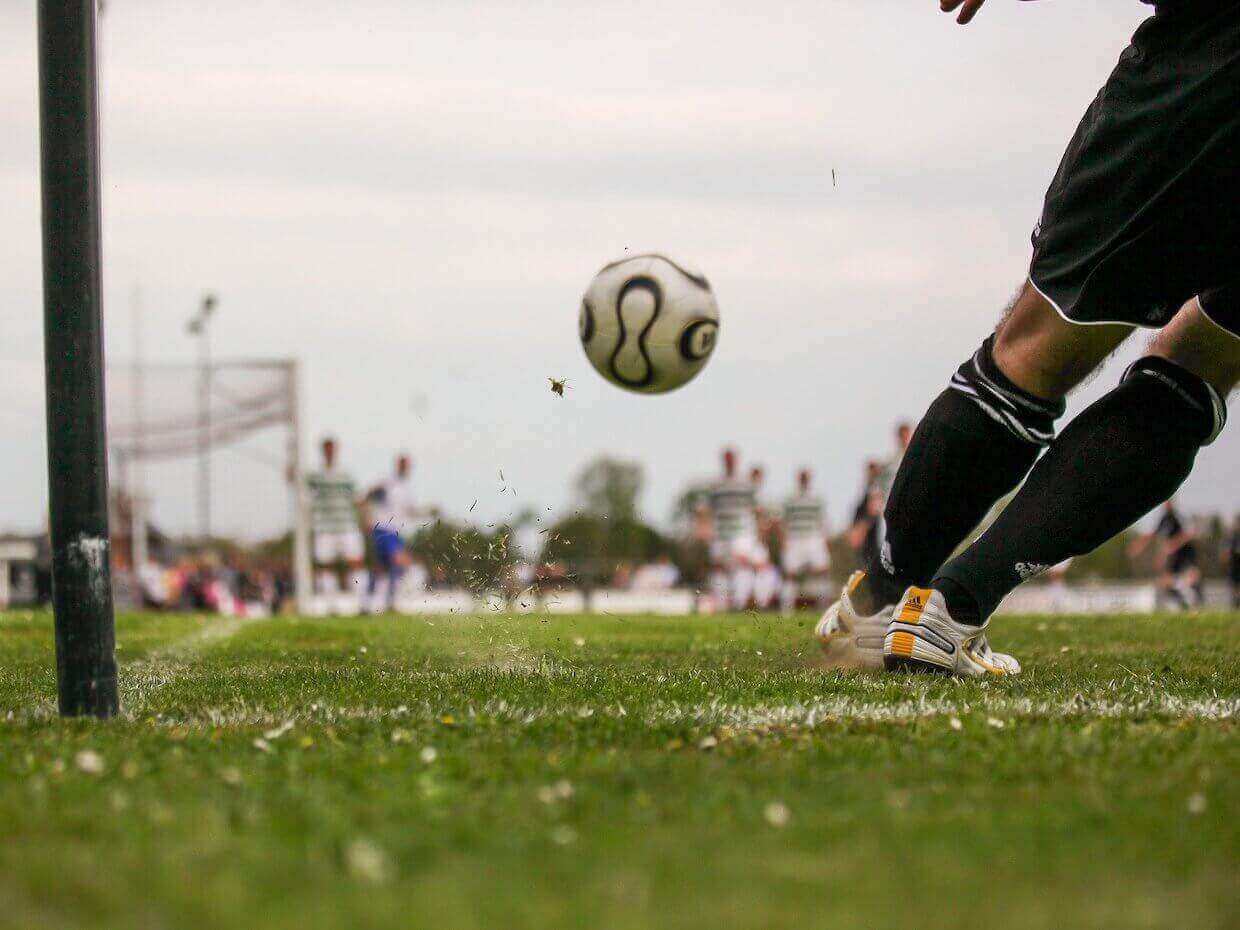 Here are the two significant corner betting strategies to adopt:
Pre-match Corner Betting
The pre-match corner betting strategy involves paying attention to pre-match indicators to determine the average corners in a football game. This technique involves checking for goalkeepers and central defenders, shots per game, weather condition, injury/suspension list, and shots per game.
When reviewing the goalkeepers and central defenders, it's essential to know their abilities to prevent a successful corner kick.
In soccer and other significant sports, the weather condition is an essential factor to analyze. The weather may affect the direction of the ball or the condition of the pitch. For example, a slippery pitch may result in potentially more corners, which may cause more goals.
Analyzing the shots per game involves checking the corner betting statistics for the two teams. You can do this by looking through sites that provide stats on teams in top leagues like the Premier League, La Liga, or the Champions League. Most bookmakers consider the shots per game when determining odds.
Reviewing the injury or suspension list is important because it determines the possibility of successful corners. For example, the absence of players like James Ward-Prowse in Southampton may reduce the chance of the team having a successful football corner. Note that this is because James Ward-Prowse is one of the best takers in the Premier League.
Note that if a team also has high crosses per game or average corners per game according to their statistics, it signifies that there could be a high number of corners.
In-Play Corner Betting
The in-play corner betting strategy is significantly different from the pre-match wagering. It involves placing live wagers on a team during the ninety minutes of play. One of the significant examples of an in-play corner betting strategy is the 'Asian over 1 corner.' This technique is valid after 85 minutes of the gameplay.
In the 'Asian over 1 corner,' the bookie will return your stake if there is only one successful corner after 85 minutes to full-time. If you make a successful prediction of two or more corners after 85 minutes to full time, then you will win your bet. Odds on this kind of bet typically start from 1.80 to 1.90.
The 'Asian handicap over 0.5 corners' is also a significant in-play wagering strategy. Lines for the handicap bet are typically open for one to two minutes, which starts from the 88th minute. Odds for the Asian handicap over 0.5 is also similar to that of the 'over 1 corner' since they both start around 1.80 – 1.90. Note that the odds may increase with time.
Bookmakers typically double the number of the previously set line after the first half when there are many corners in the game. For instance, the over/under line may increase to a minimum of 17.5 if there are as many as 9 corners in the first half of the game.
If you discover that the pre-match over/under corner line is 10.5 and there are only three successful corners by halftime, the odds on the over 9.5 corners will increase and it's worth your stake.
How to Create a Winning Strategy
The first rule for creating a winning strategy when betting on corner kicks is to understand the entire game. The bettor must have a good knowledge of the team and their style of play. Creating a winning strategy may take a significant level of analysis, time, and experience. Here are some tips to creating a winning strategy for corner wagering:
Understand the overall strength of the team: In soccer leagues, there are teams with great player abilities. Some squads are great at getting headers, which is a significant advantage in winning corners. Good knowledge of the team's overall strength helps you make the appropriate wagering decisions.
Consider the first half: Most online bookies don't pay attention to the number of corners in the first half of their games. Instead, these sportsbooks count an over/under line for full time. For example, bookies may give lines like 9.5 for the entire game (approximately over/under 4.5 for each half).
As a bettor, consider taking advantage of this line for a higher chance of winning your wager before halftime. Most matches have a significant number of corners in the first half, just as they do in the second half of the game.
Go for the undervalued lines on a specific team: In this technique, the bettor needs to focus on the team that has a higher chance of winning. For example, a home team in a league playing a second leg after a deficit in goals may play more intensely for more goals. Note that you still need to review the ability of the team before placing this bet.
Know the corner takers: When creating a winning strategy for corner wagering, knowing the corner takers builds your certainty. For example, in the Premier League, players like Mason Mount, Andrew Robertson, and Trent Alexander-Arnold are major set-piece takers. Understanding the form and abilities of these players increases your chances of winning as a bettor.
Use a reputable bookie: One of the most essential factors to take seriously when creating a winning strategy is the football sportsbook for placing your corner wagers. Ensure you select one with a license from a reputable commission and also great promotional offers for all bettors.
How to Place Corner Betting Accumulator
Corner-betting Acca wagers give bettors a higher advantage in winning big from a large stake. Bookies provide odds on different corner possibilities for various selections. For example, you may have the following selections for wagering in a bookie like Bet365, Paddy Power, or Ladbrokes:
Southampton vs. Man. United: 1.61 odds (Over 9.0 corners)
Chelsea vs. Liverpool: 1.61 (Over 10.0 corners)
Leicester vs. Arsenal: 1.72 (Under 11.0 corners)
Man City vs. Norwich: 1.90 (Over 10.0 corners)
From the multiples, here are the possibilities that will guarantee a win:
10 or more corners from Southampton vs. Man. United game
11 or more corners from the Chelsea vs. Liverpool game
10 or fewer corners in the Leicester vs. Arsenal match
11 or more corners in the Man. City vs. Norwich game
With a good understanding of the Acca corner bets, it's imperative to select a reputable bookie and go through the necessary steps to placing the wager. Ensure you select "ACCUMULATOR" under the selection of "MULTIPLES" and enter the final wagering amount for placing the bet.
How to Find Value in Corner Bets
In corner bets, finding value involves assessing the probabilities of the potential outcomes. The bettor needs to compare the probabilities with the implied probabilities of the available odds. Note that bookies are also predictable and may assign imprecise probabilities to the different outcomes.
Here are some helpful steps that may help you find value in corner bets:
Study the teams involved in the match: Studying the teams involved in the competition involves performing a background check on each squad to understand their form and method of play. Good knowledge of the team makes bettors closer to a successful wager.
Assess the chances of both teams winning the game: Both teams always have a percentage chance of winning the game. For example, a squad that plays home has a high chance of winning wagers, compared to one that plays away.
Check the standings from a reputable source to know their rankings: Sources like ESPN, Sky News, or other platforms typically provide soccer standings. With an idea of the squad's standings, you'll make better decisions when placing your wager.
Give the squad with a higher advantage a larger percentage chance of winning more corners: From the standings, the bettor should know the squad with a higher advantage. It's essential to treat that team as a priority due to the possibility of more corner kicks.
The value may seem difficult to find in the corner betting market, but a proper approach to analysis makes it straightforward. Ensure you always understand both team's past corner stats and always consider in-play corner wagers.
Corner Betting Tips – How to Win a Corner Bet
The corner betting tips are essential for both beginner and expert punters. Using the tips should help you understand the appropriate method to place wagers in bookmakers for profit. Note that the available tips relate to either pre-match or in-play corner wagers.
Here are the significant corner betting tips that will help in winning wagers:
When wagering the pre-match corners, keep the odds well over evens
Look out for fast starters in bookmakers
Consider applying the pressure points corner wagering technique
Note that the pressure points corner betting technique is prominent. The strategy involves taking the over in-play when there is a high pressure to win, especially for qualifier points or a championship title. A major example of the pressure point is when a team is losing by one goal in a major match and it's fifteen minutes to the end.
Why Should You Bet on Corners?
Betting on corners as a new or experienced bettor makes it easy for you to win large stakes. There are lots of corner betting markets that also make it easy for you to make a selection. Ensure you pick a reliable sportsbook with great promotions like free bets for wagering on corners in soccer.
Frequently Asked Questions