2 Bettors Placed Significant Wagers on Detroit Lions to Win Super Bowl in 2022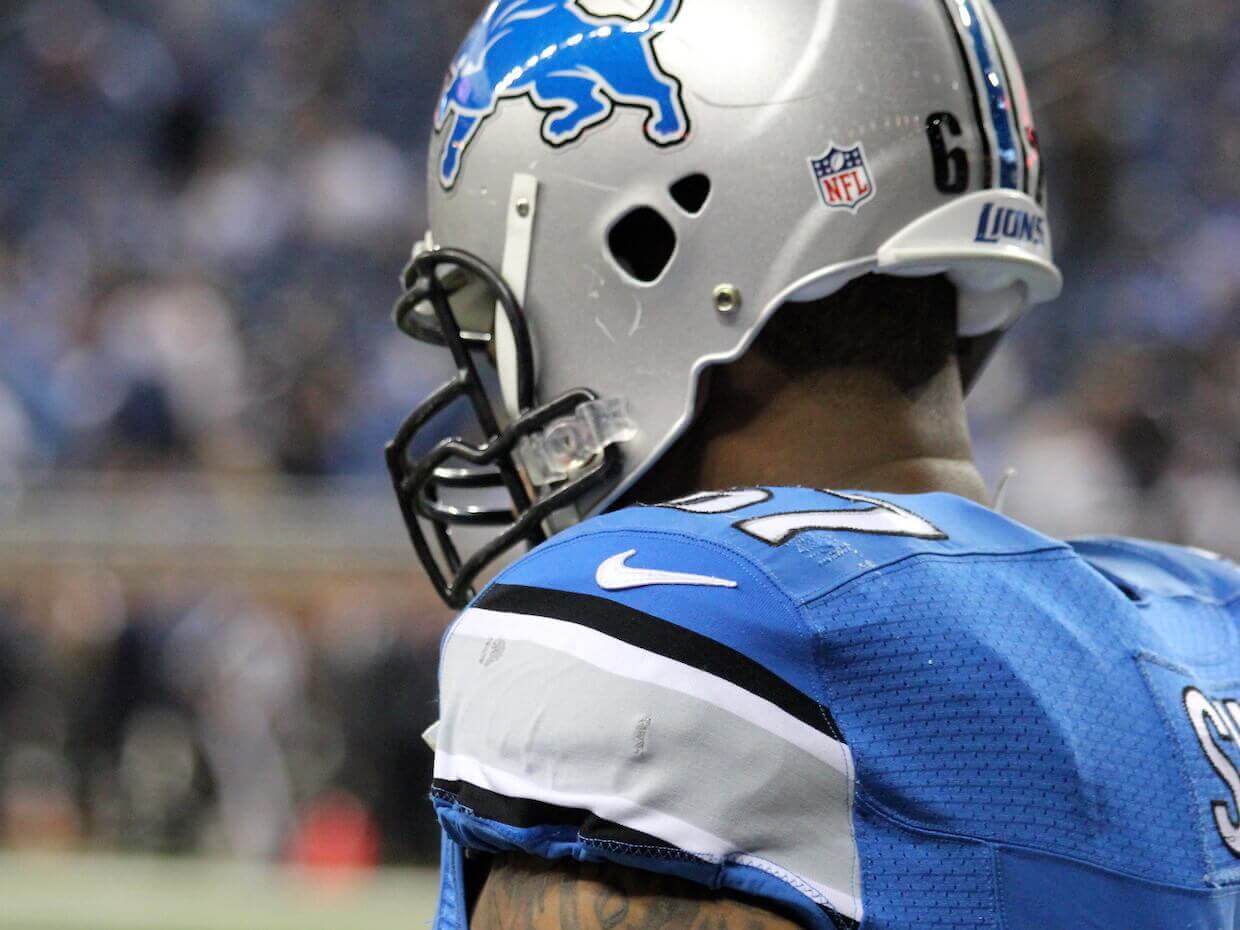 2 different bettors placed large bets on the Lions to have a successful season. One of these two placed a notable wager on the team winning the 2022 Super Bowl.
According to credible details from David Purdum in ESPN, the bettors wagered on BETMGM.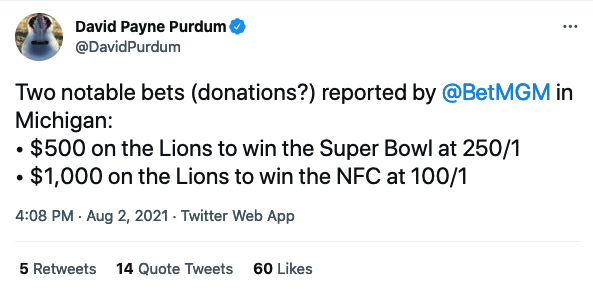 One of the bets was a $500 wager for the Lions to win the Super Bowl at odds of 250/1. Hence, the person gets $125,000 if the team successfully wins. The other person's bet was a $1,000 wager for the Detroit Lions to go to the Super Bowl at odds of 100/1. With that wager, there is a chance to win $100,000 if it's successful.
Here are the two significant wagers @BetMGM reported in Michigan, United States:
$500 wager on the Detroit Lions to win the Super Bowl at odds of 250/1
$1,000 wager on the Detroit Lions to win the NFC at odds of 100/1